Intel and security guru Eric Garland on Kushner: "Why is this traitor walking free?"
Eric Garland, a specialist in government and business intelligence, has one of those absolutely must-follow Twitter accounts for the continuing crisis known as the Trump Regime Misadministration. We are going to be very cheeky here and republish Garland' NSFW Twitter thread (starting here) in reaction to Tuesday's Wall Street Journal article revealing that Special Counsel Robert Mueller is looking into Kushner's meetings with various diplomats at the UN — particularly those from — more than a month before Trump was sworn in. It's way worse — for Kushner, for Trump, and for the nation — than the Journal admits.
Interestingly, this Vanity Fair story dropped in the early Wednesday morning hours after Garland's analysis.
Here's Garland's take:
---
BREAKING: Lying on his SF-86, Kushner concealed his shaping foreign policy WHILE OBAMA WAS STILL PRESIDENT 😡 (wsj.com/articles/speci…)
Remember when Trump skipped going to the State Department and told foreign leaders TO CALL HIS FKING SON-IN-LAW.
Yeah. They started their takeover immediately after the election. 😠

Our TOTALLY LOYAL ALLIES, ISRAEL, went around the State Dept. to Kushner and Bannon – BEFORE THEY HAD ANY ACTUAL GOVERNMENT AUTHORITY. 😡😡😡🖕🖕🖕🖕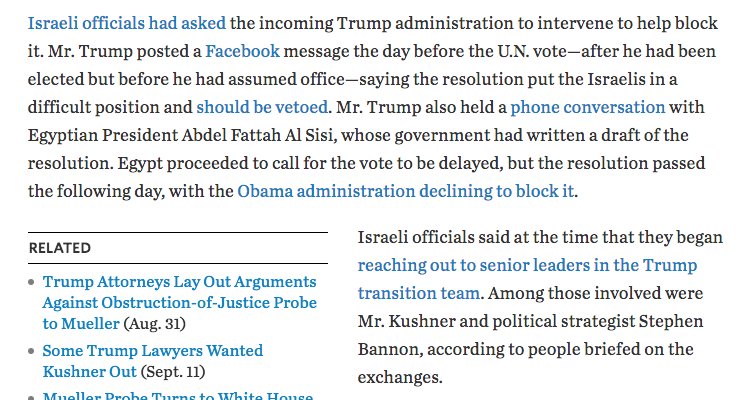 Mueller is grilling the other traitor conspirators about just how many people Kushner met – before lying on his SF-86.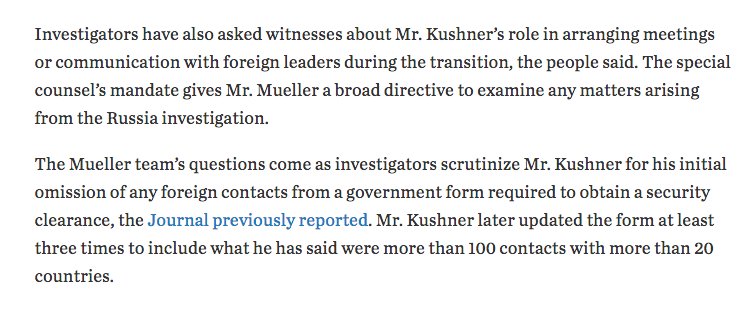 Kushner was the "point of main contact" to foreign nations DURING THE CAMPAIGN. Which sounds a lot like espionage. Or worse.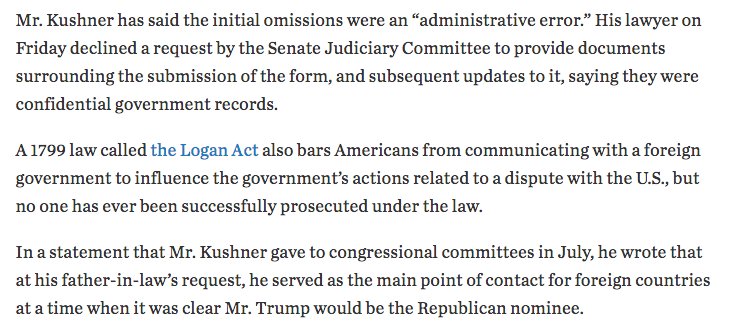 Mueller is looking at Russia's interference AND ANY OTHER MATTERS THAT ARISE.
That would include a conspiracy with Turkey, Israel, and organized crime. 😡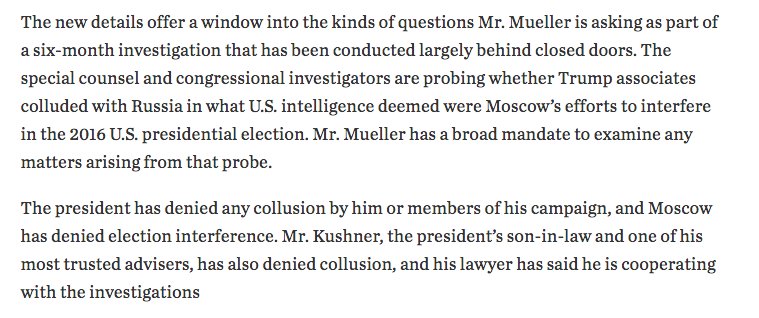 Kushner? Oh so excited to obstruct justice, because he's a spoiled rich kid with a felon for a dad who dreamed of being an autocrat. Oh, and fk him.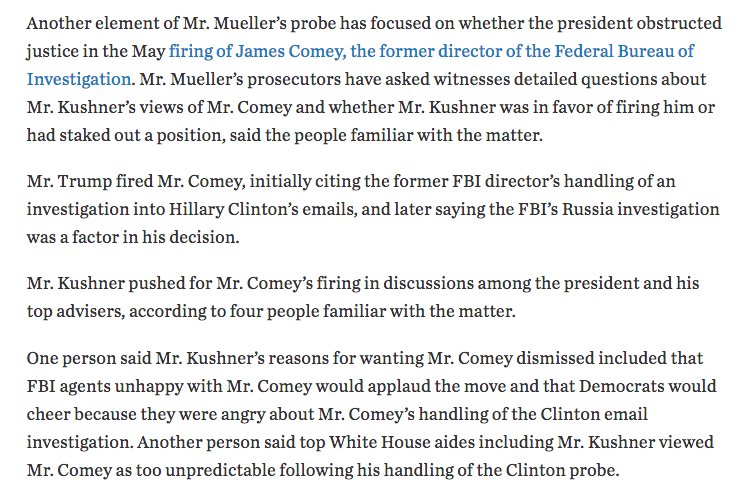 Abbe Lowell, a smart attorney with nothing to work with, says of his client, "Well, yeah, Kush obstructed justice."

Kushner: Met with sanctioned bank connected to Russian intel, lied his ass off about it. Pretends it's nothing. Because he's a TRAITOR WHO IS CAUGHT WHY IS HE FREE???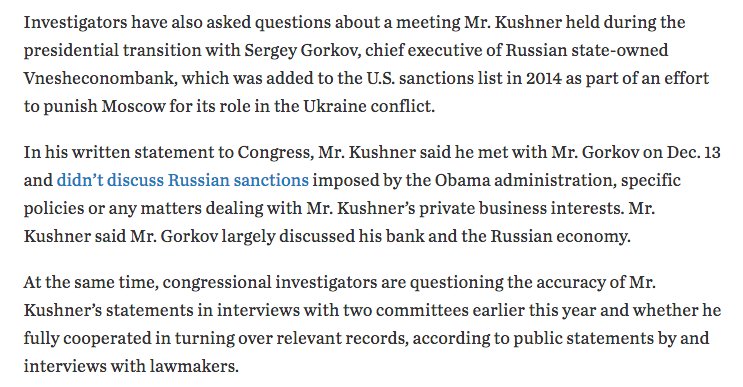 Kush also lied to Congress about not knowing about campaign contacts with Russian intel front Wikileaks, makes stupid excuse. Won't matter. He's 100 indictments waiting to happen.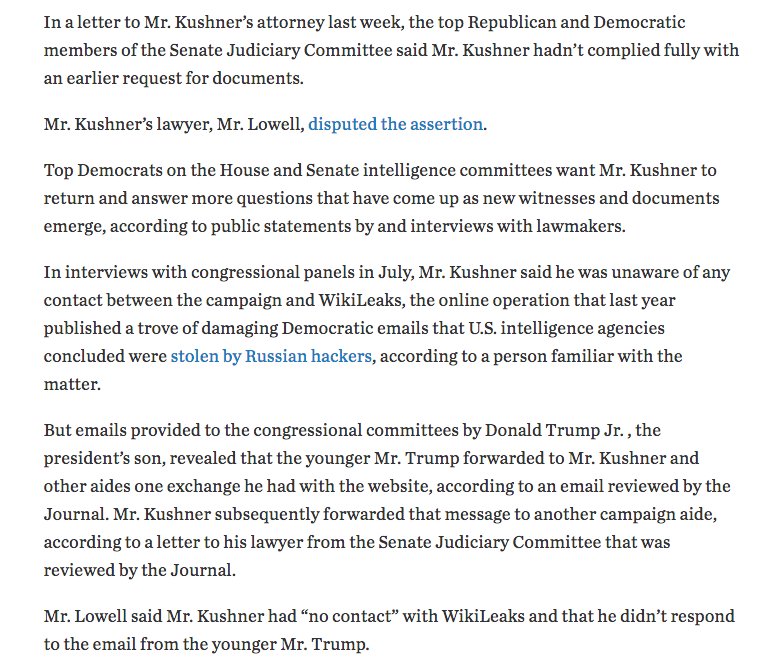 INDICT THIS SON OF A B*TCH! PLEASE. ENOUGH!
WHY IS THIS TRAITOR WALKING FREE? 😡😡😡
</>